Exciting news for fans of MRTV 4 actress Poe Kyar Phyu Khin! The stunning actress is going to tie the knot soon, and she recently shared the news with her fans on social media.
Poe Kyar Phyu Khin took to facebook to share a series of photos from the traditional ceremony of formally asking for her hand in marriage, where her fiancé and his parents came to visit her and her family. The photos show the happy couple dressed in traditional attire, with Poe Kyar Phyu Khin looking absolutely beautiful in a longyi and matching blouse.
Her fiancé and his parents looked equally handsome in their traditional attire, and the atmosphere was filled with joy and excitement as the bridegroom-to-be offers the tons of the jewelry and money to make the formal request for Poe Kyar Phyu Khin's hand in marriage.
ALSO READ: Poe Kyar Phyu Khin in Perfume Shop commercial shooting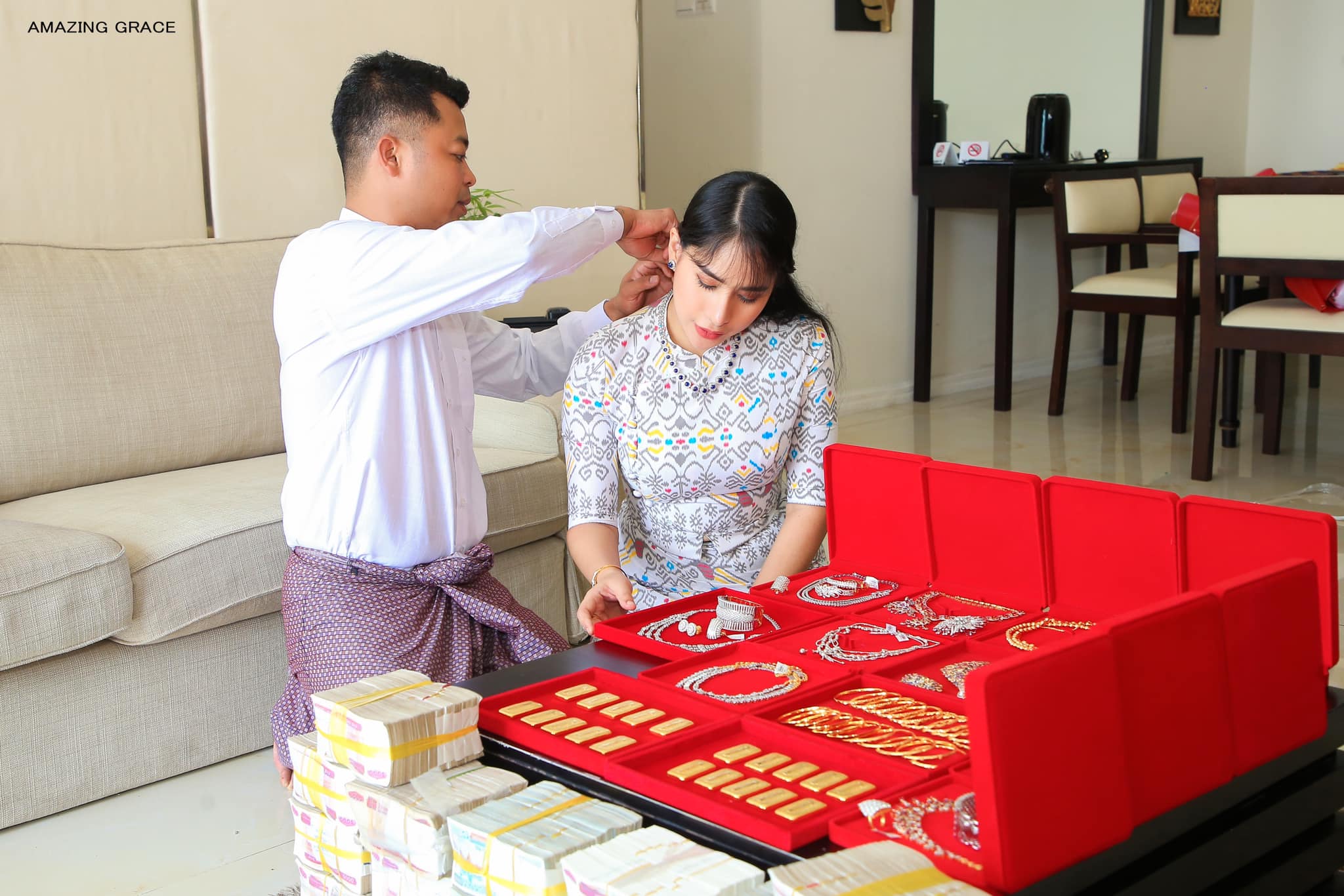 Poe Kyar Phyu Khin's fans were delighted to hear the news of her upcoming marriage, and many expressed their congratulations and well-wishes to the couple. Speculation has already begun about what kind of dress the actress will wear and what kind of celebration she has planned.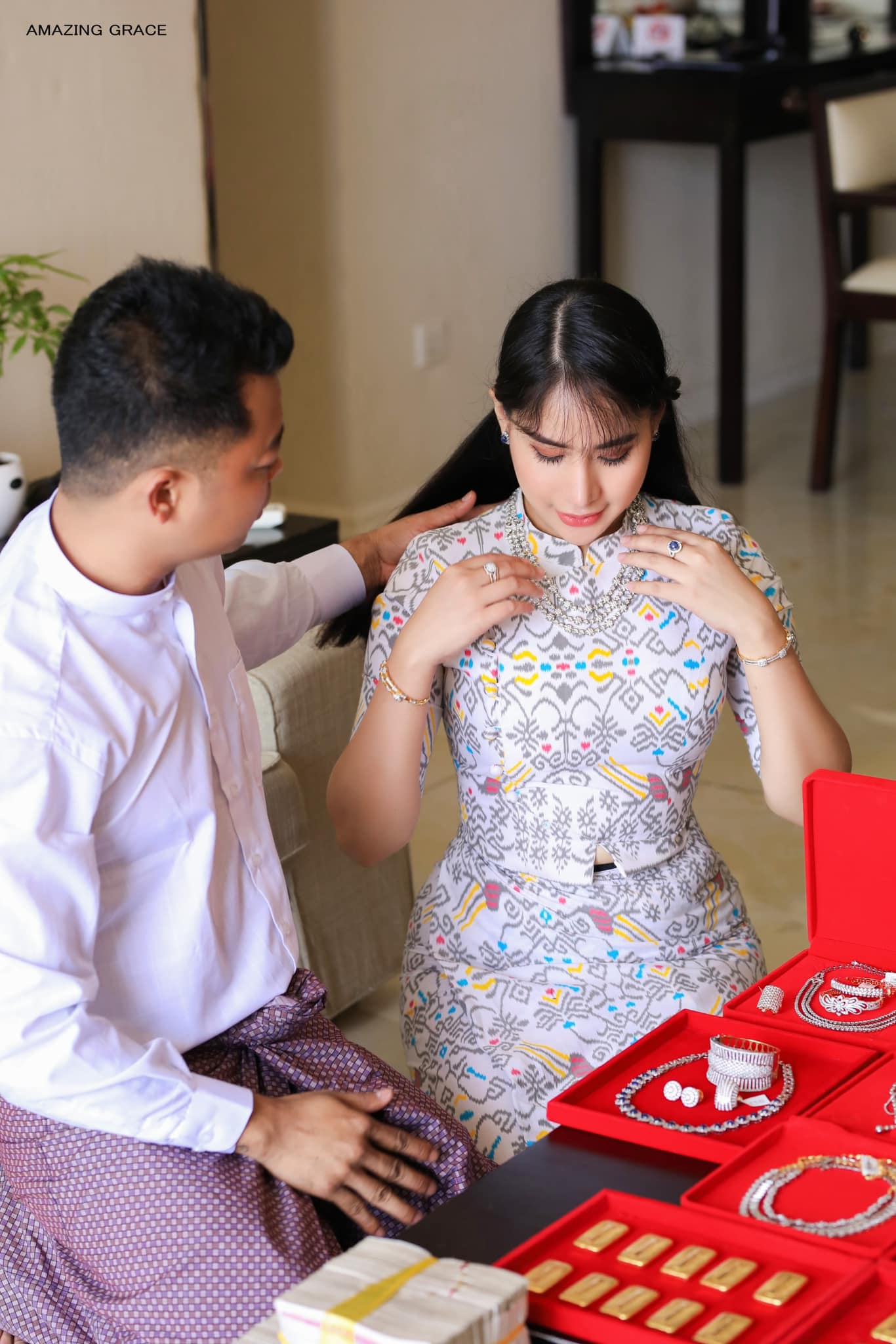 It's clear that Poe Kyar Phyu Khin is over the moon about her impending nuptials, and we can't wait to see what the future holds for this lovely couple. Congratulations to Poe Kyar Phyu Khin and her fiancé on this important milestone in their relationship, and we wish them a lifetime of happiness together!