Myanmar actress Chaw Kalayar has recently caught the attention of many with her stunning Myanmar traditional dress while photoshooting in the countryside. The actress who is currently starring in the TV series "တစ်ခါမိုက်" on Channel K has always been known for her beauty and elegance. However, her latest photoshoot in traditional dress has truly taken her fashion game to a whole new level.
The actress was seen wearing a beautiful traditional dress. This dress is a short-sleeved blouse with a fitted waist, worn with a long skirt called "Longyi". The dress is made of silk and is adorned with intricate designs and patterns, which make it truly unique.
ALSO READ: Chaw Kalayar: The Myanmar Model Girl Who Knows How to Turn Heads
Chaw Kalayar looked absolutely stunning in the traditional dress, with her flawless skin and striking features complementing the dress perfectly. The actress's choice to wear traditional dress for the photoshoot is a nod to her country's culture and heritage. It is also a testament to the fact that traditional dresses can be just as fashionable and stylish as modern outfits.
The actress's photoshoot took place in the countryside, which added to the charm and authenticity of the traditional dress. The stunning scenery and natural beauty of Myanmar provided the perfect backdrop for the photoshoot. Chaw Kalayar's dress and her surroundings perfectly complemented each other, creating a mesmerizing visual experience.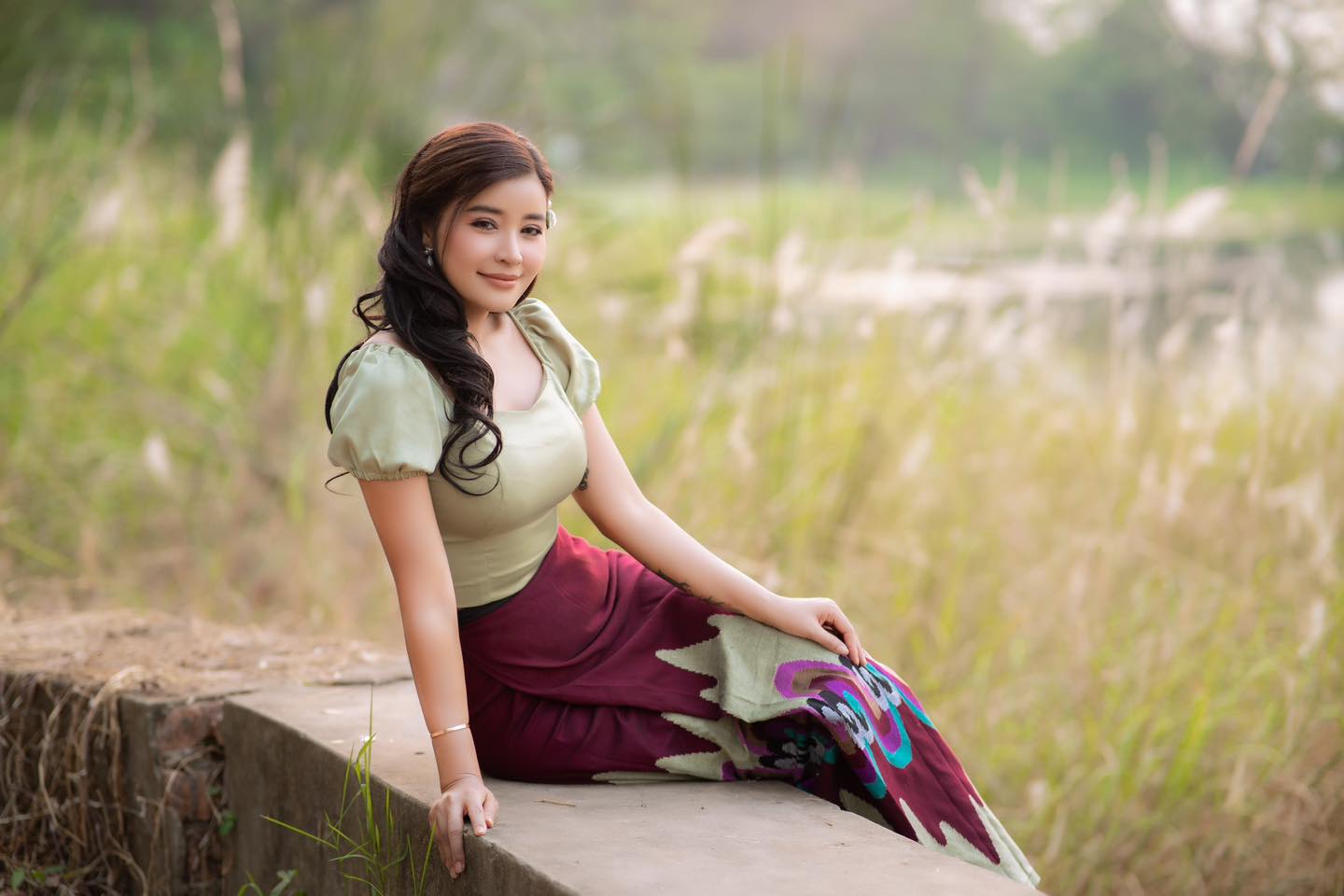 Chaw Kalayar in Myanmar traditional dress has become the talk of the town. Her choice to wear traditional dress for the photoshoot is a bold move, and one that has paid off. It is a reminder that traditional dresses are not just for special occasions, but can be worn on a daily basis and can make a fashion statement.
In conclusion, Chaw Kalayar's photoshoot in traditional dress has brought Myanmar's culture and heritage to the forefront. The actress looked absolutely stunning in the dress, and her photoshoot in the countryside provided the perfect setting for her to showcase the beauty of Myanmar's traditional dress. It is a fashion statement that will be remembered for a long time to come.