We make a collection of the street photos of Myanmar rising star, Yu Yu Zaw which you may like.
Revealing her attractive cleavage, Yu Yu Zaw, looks hot and sexy with the bike. She wears the sexy pink top and black long pant.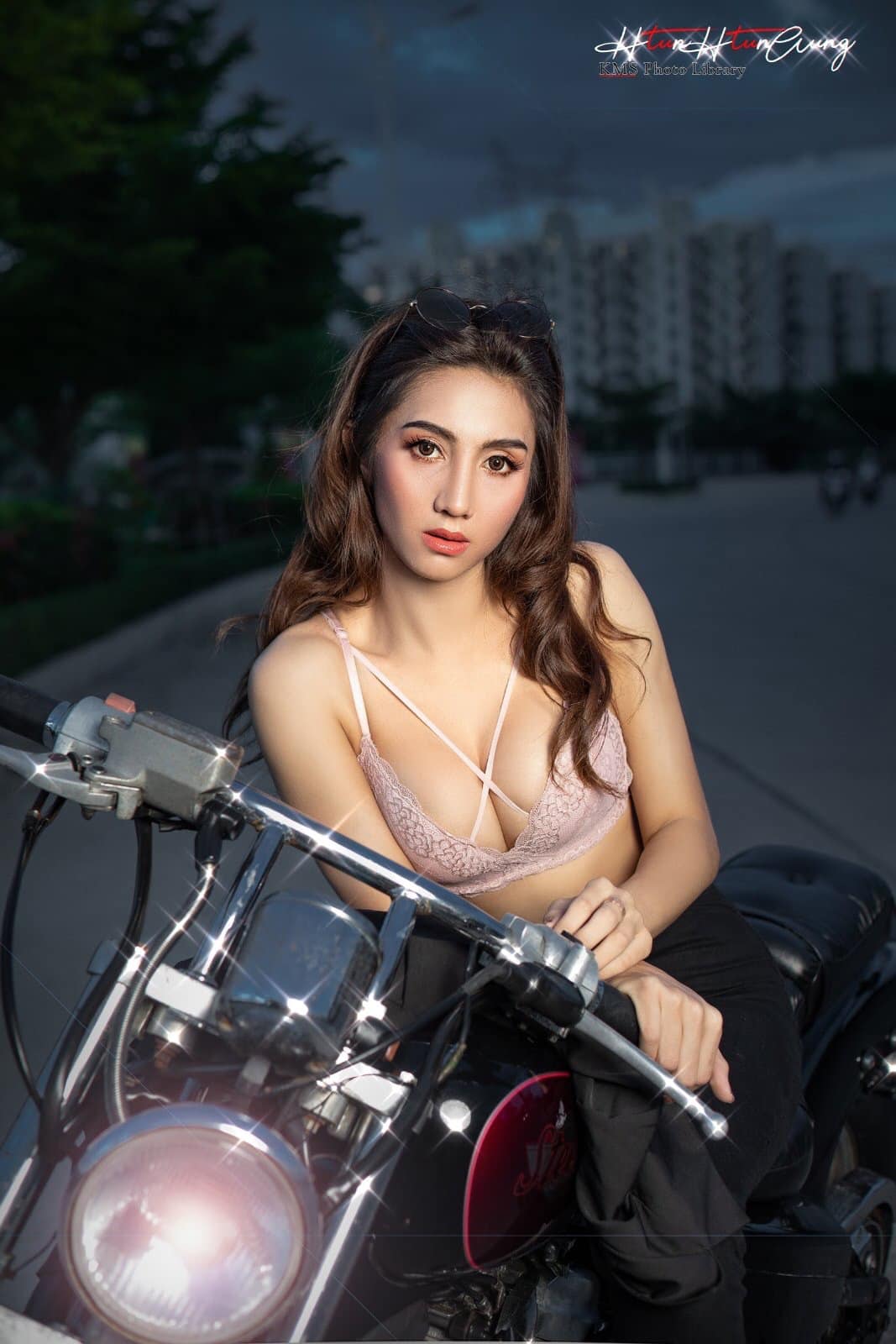 ALSO READ: Myanmar model, Khin Myat Mon, enchanting and sexy
Yu also wears the white crop top and black short jean skirt. She looks like a pretty hot college girl. The most attractive one is her eye which no one can resist.
The last outfit is the flower printed dress which can describe the beauty of her body figure.