Myanmar model, Nang Kalayar Aung, appears gorgeous with awesome burmese traditional dress.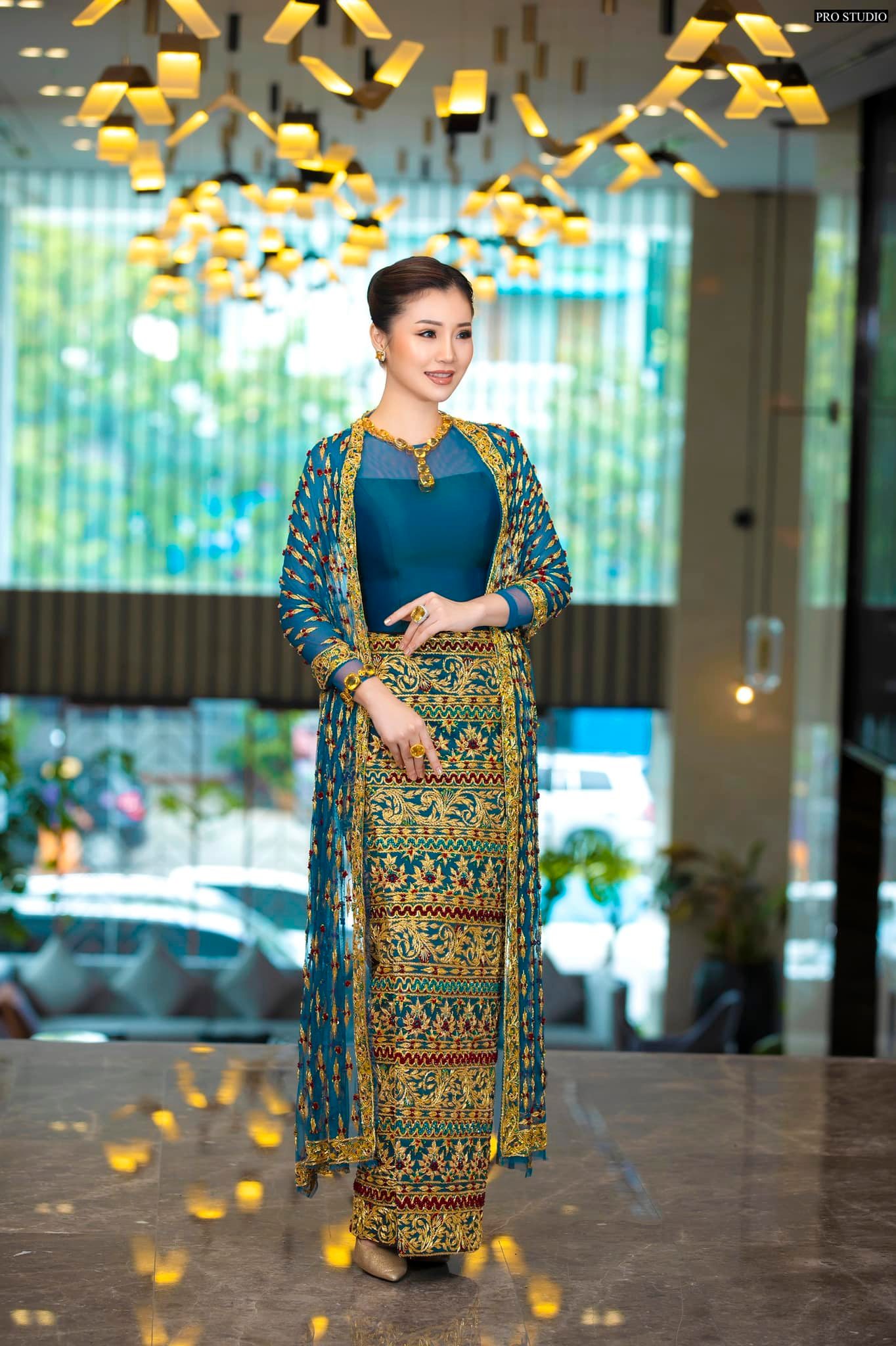 Nang Kalayar Aung looks cute with her sweet face. She is wearing Myanmar traditional dress in blue and golden color combination.
ALSO READ: Eliana Kit gorgeous in Myanmar dress
She looks shine with golden longyi which is indigenous Burmese textile pattern. And she is wrapped with blue and golden long wide scarf which is perfectly matched with the dress.