Myanmar model Yoon Eaindra Ko was recently spotted enjoying a tropical vacation in Phuket, Thailand. The stunning model was seen flaunting her enviable figure in a blue bikini that perfectly complemented her sun-kissed skin.
The 25-year-old model looked relaxed and carefree as she soaked up the sun on the pristine beaches of Phuket. She was seen strolling along the shore, taking in the stunning views, and enjoying a refreshing swim in the crystal-clear waters.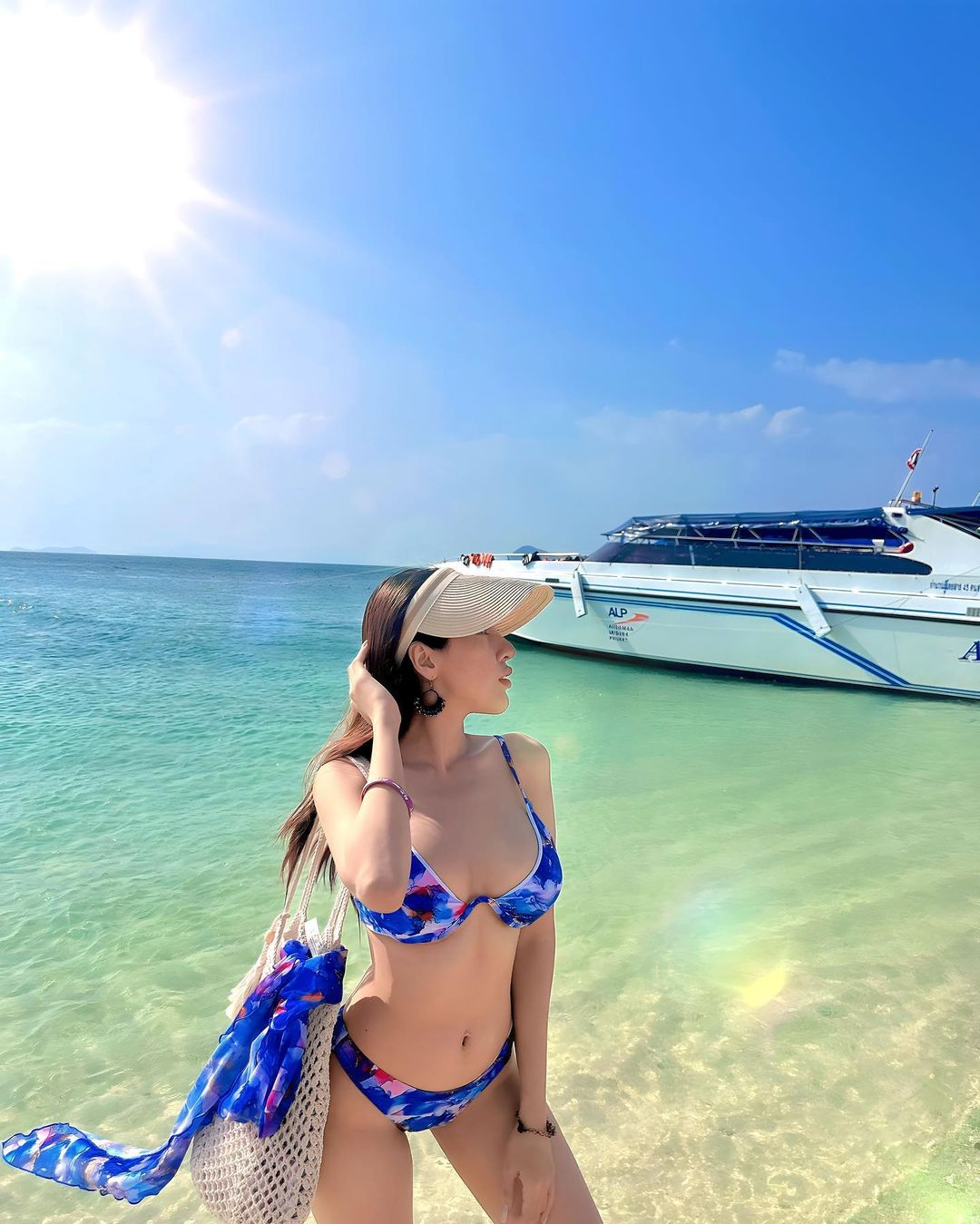 Fans of Yoon Eaindra Ko were quick to praise the model's stunning physique, with many taking to social media to share their admiration. Her blue bikini also caught the attention of many, with fans describing it as "stunning" and "absolutely gorgeous."
ALSO READ: Yoon Eaindra Ko, is too hot to handle
With her recent beach vacation, it's clear that Yoon Eaindra Ko knows how to unwind and enjoy the finer things in life. Fans can't wait to see what the talented model has in store next, and we'll be sure to keep you updated with all the latest celebrity gossip.